– A couple of apps and tricks on how to search for contacts will allow you to find or guess most email addresses correctly.
– With MailTrack for Gmail, you'll be able to know if the email address you have is real by verifying if the recipient opened your message or not.
– For a fast, systematic way to guess a recipient's address, use the Email Generator below. Find the email address you're looking for!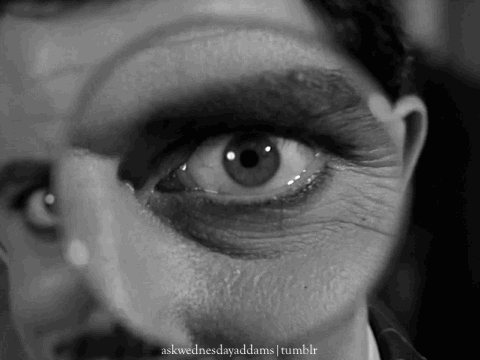 One of my most important tasks at MailTrack.io is to find, validate and reverse lookup several contacts a day. I know this might sound as if my job is not too complicated, but don't be deceived by the simplicity. At startups, especially at one that has been growing from adding double-checks marks to Gmail for email tracking, you quickly learn the value of simple.
Why is finding someone's email address worthwhile? Intuitively, we all know the power of contacting the right people. Study after study shows, for instance, that the most effective way to find a job is through business networking. And for decades now, interdisciplinary studies have researched the importance and effects of social networking in an array of areas, from psychology and politics to business and the formation of social capital in general.
Yes, for better and for worse, making the right contact matters. And the way you choose to start a conversation with that person makes all the difference. Sometimes, the best way to get someone's attention is to knock on their door or give them a cold call, as campaign volunteers will rightly advise you to do.
However, you won't be surprised to learn that's not usually the best way.
Take, for example, the case of journalists, constantly receiving story pitches from dozens of PR experts by the hundreds. According to a survey done by a website specializing in Public Relations, 93% of journalists prefer to be contacted through email. Imagine if all publicists called journalists for every pitch they have! It's just better to apply free email lookup tools that are available online.
Just like a sales representative should try to convince their prospects to buy their product in the least invasive way, you'll want to reach your contact without being considered annoying. And the truth is, when used the correct way, few communication channels are as convenient and non-invasive as email.
To reach several people a day through email, you'll have to come up with a systematic email address search strategy. Finding and even guessing them is not hard at all, especially if you master the right steps and make sure you're working with the right gear:
How to Find an Email Address with the Right Tools
Look for Them at the Right Place
Use our Email Generator and Go for the Valid Email Addresses
1. How to Find an Email Address with the Right Tools
MailTrack.io will tell you if the email you sent was opened: it is both an email validation and communication tool
Guessing a recipient's email address becomes useless if you're not able to easily confirm your data, and get rid of the pieces of information that aren't correct. Email address verification is, therefore, an important step how to find email addresses.
The good news is that there are email tools that scan the web for information on the emails you find or guess, so you can know if those addresses correspond to a real person. Although these tools are not infallible, you'll be impressed by how accurate they usually are. These email search tools are undoubtedly must-have complements to our email tracking, which will finally tell you if the recipient you tried to reach opened your email or not.
The most traditional of these email validation Google Chrome extensions is Rapportive, which also has an add-on for Firefox. Rapportive is one of those apps reverse email lookup tools that makes you question why its feature does not come with Gmail by default.
Two simple, but very effective tools for email validation: FullContact and Rapportive. They check the email address through the web and reverse email lookup them on social media.
Once you add an email address to your email composer, Rapportive will tell you through a bar on the right side of your webmail if that address is associated to any LinkedIn or Twitter profile it can parse from the Internet. A powerful, but simple email address verification tool.
A nice alternative to Rapportive is FullContact, which maybe has the con of adding too much information to its lateral bar — with the big pro of the extra data from company profiles.
Apart from personal preferences, any of the two options will give you instant email validation of an address attached to social media on the web, which saves you an incredible amount of time.
With FullContact or Rapportive, you will have the right guessing and validating email web tools before you confirm if an email has been opened or not with MailTrack.io. The only thing missing now is another extension that can give you a hand in checking those email addresses in the first place, so you'll depend less on getting them right with only your best guesses or email search on Google.
If your contact has a LinkedIn profile, then FindThatLead is the extension you're looking for. All you have to do is install their email finder Chrome extension and go to your contact's profile page. After that, click the FindThatLead (FTL) button to find your email address by name. It usually guesses your contact's name, last name and the domain company automatically. If it doesn't do so, add it yourself and click "Get Contact".
FTL usually takes 5 to 10 seconds to retrieve a person's email address, and it even does you a Rapportive-like favor of pulling up his or her public social media profiles on the web too. Some free email finder alternatives to FindThatLead are Email Hunter, which looks for addresses by company name and domain, and Datanyze Insider, which does reverse email lookup through its extension for Chrome and add-on for Firefox.
FindThatLead does its magic of discovering the email address connected to your contact's LinkedIn profile page.
2. Look for Them at the Right Place
If finding email contacts is an important part of what you do, you know that, unfortunately, not all addresses are available on the web. In many cases, the email address you're searching for won't have a professional profile on LinkedIn, or their email address won't be available in social media channels or any other platform on the web.
At this point, you might just want to get their office telephone numbers on the company's website, or ask for a direct address through their general inquiry contact then, and hope you have reached one of the few organizations that actually respond to those types of messages.
When cold calling for someone's email address is neither feasible, productive, or possible, you may want try some of these little tricks I have found and used throughout the years. These tips are not complicated on any level, and after mastering them, you'll hardly ever be in the situation where you can't verify and validate a person's email contact.
The first thing I always do when I just can't find or easily guess someone's email is to see if they have a Twitter account. From my experience, most of the people who are active on Twitter (or who have been for a while) share their email address in their timeline.  After I find their Twitter profile, I search for their contact using their handle and keywords like email, Gmail, Yahoo, Hotmail, @company.com, or even some of these terms together.
I have a high success rate with this "email finder trick". After finding the email address, all I have to do is validate it with FullContact, send them a message using MailTrack with the MailTrack.io, and then wait for them to open it.
But if you think you won't be able to find most of email addresses through Twitter, you're probably right. Up to this point, you might have some success by throwing those same keywords you used with Twitter on Google; however, you'll soon discover that you're running out of sources.
3. Use our Email Generator and Go for the Valid Email Addresses
If you have searched for your email address everywhere, tried the reverse email lookup tools and passed through our previous steps, you've probably spent enough time to feel frustrated. I've been there many times, so I understand when you feel like giving up and moving on to the next contact or task.
Sometimes, moving on may be the best option. But I'd like to ask you to try one last thing before you give up completely: use combinations of the most popular email formats and validate them with Rapportive and MailTrack.io for email verification.
In order to assist you with your email address search (and complete this part of the task in a systematic and productive way), try this Email Generator, featured by Product Hunt. This website creates more than 50 combinations of the most popular email addresses. What the Email Generator does is combine popular email formats, such as name.lastname and n.lastname, with the most common free email servers: Gmail, Yahoo, Hotmail and Outlook. The generator also allows you to add your recipient's company website to match the same format options in the "@company.com" variations.
Typing and inputting all those possibilities in your webmail would take you between 6 to 10 minutes. With the Email Generator, you can complete the process by simply filling up the form with your recipient's basic information and checking them with FullContact in a matter of seconds.
Use the following guidelines to get the Email Address Generator to guess the right contact information for you:
Add your contact's first name, last name and their company's website information.
After clicking "Generate", select the sequence of email addresses that are most likely to be the ones you're looking for (for example, the ones that end with @company.com).
Copy and paste that line into your email composer. Hover over each address to see if Rapportive or FullContact finds the recipient's information on the web (remember you must have them installed). If you're using Gmail or Google Apps yourself, you might automatically validate the information when Google associates one of the addresses to a Google Plus profile (it also shows it after you hover over the contact).
Find which generated emails are valid by hovering over each address with Rapportive, FullContact, or any other email verifier.
How Do You Find Your Contacts?
Would you mind sharing with us what your little tricks are when looking up a contact on the internet? Share your thoughts, tips, and tricks with us in the comments below or on Twitter through @MailTrackio!