One of the most persistent myths surrounding the new image policy that Google released at the end 2013 is its effect on email tracking software and the whole email marketing industry.
Does it already sound complicated? Don't worry, because it's not.
First of all, you should understand what this "email marketing industry" is and how it is able to track and provide notification when emails are opened (it's been doing so since the 1990s). This way, you'll understand why so many people mistakenly freaked out when Google changed its image policy.
What is the connection between image policy and email tracking?

MailTrack.io applies its free email tracking system at the individual level: we work with singular emails, while the industry usually focuses on bulk messages
It all has to do with the technology used by our industry in programs like MailTrack.io, MailChimp, AWeber, GetResponse, iContact and many, many others.
The whole email notification industry is able to trace an email by including in it a tiny, invisible image in the middle of the written message. When the recipient opens the email, they'll also open that image, which in fact has to be downloaded from the company's server who is offering the service.
So at this point, you probably see the relationship between images and email marketing. What MailTrack.io and other companies from the industry do is register that image that has been opened on our servers. Since that happens when the recipient opens the email, it is reasonable to assume that the message was checked.
The misunderstanding around the new image policy from Google email
That's why all of us who work in the sector were worried when Google announced in December that their image policy had changed: everything related to the way Gmail opens the image contained in each email would affect our work, and this was exactly the case.
The problem is that many people jumped to conclusions before taking a real look of what was going on.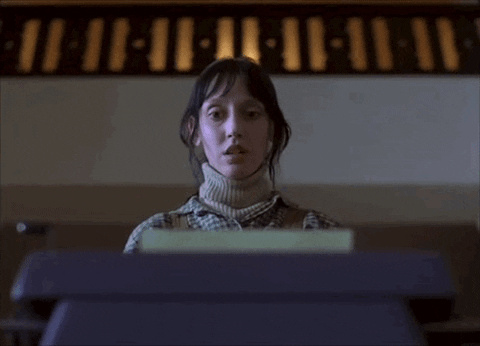 Since the beginning, Google was clear that:
"[T]hanks to new improvements in how Gmail handles images, you'll soon see all images displayed in your messages automatically across desktop, iOS and Android. Instead of serving images directly from their original external host servers, Gmail will now serve all images through Google's own secure proxy servers.
This was, in fact, good news for everybody: Gmail's users would be safer, since images would be checked and opened through Google's servers. Email marketing companies would see their efficacy rise. And also, Gmail users wouldn't have to give permission for the sender's image to be shown: it would automatically be displayed to everyone.
In the past, Gmail users were asked if they would like to display images in their emails. Now, by default, images are safely shown automatically
For MailTrack.io and the whole email marketing industry, this was good news. Gmail is one of the biggest free email providers in the world, with more than 500 million users. Since so many people use Gmail, that meant that our tools would deliver their service with a higher rate of precision than before — because previously if the recipient chose not to display an image from a message being tracked, it wouldn't be possible to ascertain whether the email was actually read.
So is there any bad news regarding the new image policy?
Yes, there is, but it affects secondary features of the email tracking system.
The worst effects were seen in programs that include geolocation among their product features — an attribute which was able to detect the geographical location where the message was opened by the recipient.
MailChimp, for example, decided to maintain localization. But this has a consequence: check the results of a campaign sent to Spain and Latin America
Since December, the new Gmail image policy dictated opening of emails with tracking images would be shown as being done from Google's servers in California. That meant that everyone using Gmail would be designated as reading their messages from the United States, no matter what part of the world they actually did it from.
Here at MailTrack.io, we thought this limitation would be counterproductive to our users. Unlike us, other companies decided to keep the feature and assume the increase of error brought by this change — even though the information that is shown to users is not as accurate as it used to be.
A secondary, but less consequential issue was that, by automatically downloading and opening images from their servers, Google removed the capability of email tracking systems to identify multiple openings of a single email by the same user.
This limitation is surely a negative one, but minor if we consider that the most important question to answer is: was the message opened or not?.
At MailTrack.io, we were able to partially get around this issue in cases where both the sender and the recipient have our extension installed on Google Chrome — which at least brings some good news to what is for sure a bad consequence of the new policy.

@ConradoLamas is a Brazilian Journalist and has been working with Public Relations since 2008. He took over the Public Relations at MailTrack.io in November 2013, when the startup was founded. Conrado is badly known for being a little forgetful, too connected to his computer screens, and getting people bored at his genuine interest in politics.
Interested in Email Apps, Productivity, Sales, PR & Startups?
Get the ✓✓ in your Gmail. Install MailTrack.io Now for Free!